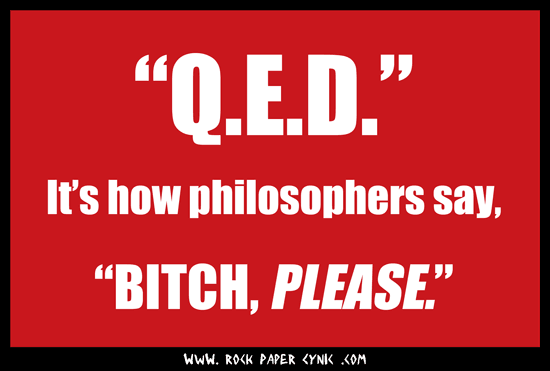 <<< FIRST COMIC / < PREVIOUS COMIC / NEXT COMIC > / LATEST COMIC >>>
Read more comics!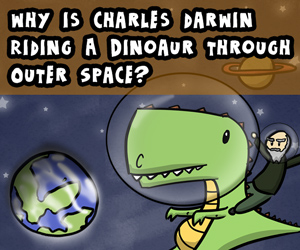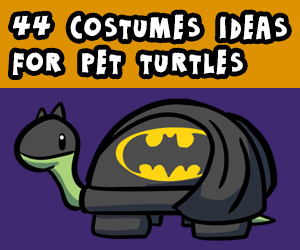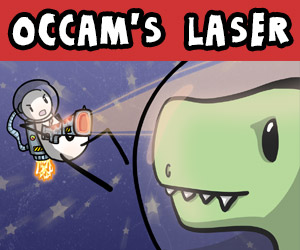 ---
What Philosophers Really Mean When They Say Q.E.D.
Now you too can bitch-slap with words. Say it loud! Say it proud! 'QED! QED! QED!'
---
PS: My geek music album Borken Telephone out on Spotify! Follow Rock, Paper, Cynic and give it a listen!