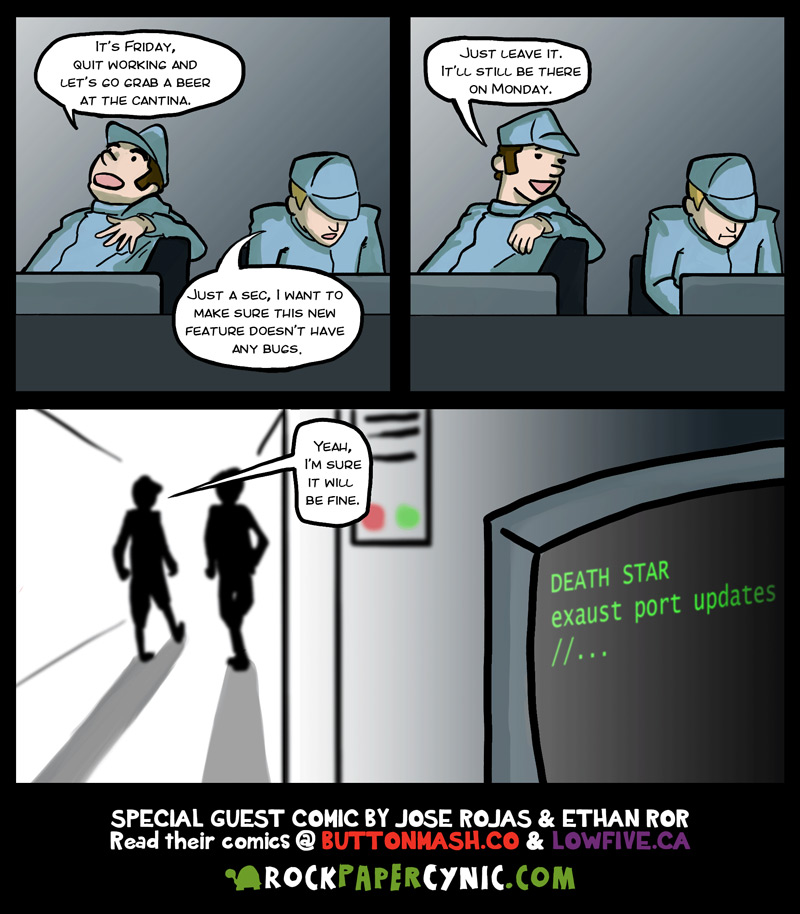 ↓ SHARE ↓
<<< FIRST < PREVIOUS




NEXT> LATEST >>>
---
What really destroyed the Death Star
I find your lack of firmware updates disturbing...
Thank you so much Jose Rojas and Ethan Ror for this awesome guest comic! They are both awesome dudes!
Jose heads up Button Mash Productions and writes the excellent comic Dungeon Construction Co.
Ethan draws the hilarious Just Shy of Adulting for Low Five Productions.